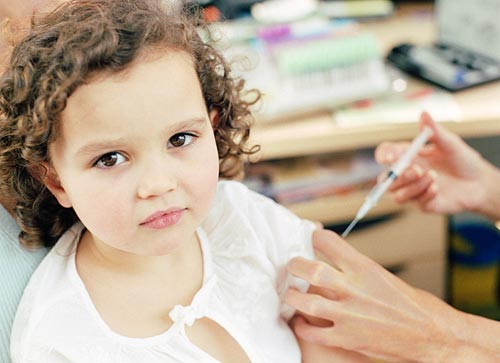 Early Years and Diabetes – Nurseries and Parents Working Together
In England, children who are aged 3 and 4 are entitled to 15 hours of free early education or childcare a week. This is a tempting offer for parents who work full or part time and need childcare.
But, what if your child has diabetes?
Imogen Jolley from Maxwell Gillott Solicitors look at what you can do to make sure your nursery is prepared for your child's condition
Monitoring My Child's Blood Glucose Levels
Having your child diagnosed is the first step, but knowing how to manage their condition at such a young age when they cannot express to you how they feel is one of the biggest challenges. As your child grows, how often and when you check their blood glucose levels will change through their development. It is important that other people supporting your child, such as nursery staff, are fully aware of everything that will be needed to support them in their educational environment, which can be a very hectic and busy place.
Recognising 'Hypos' and 'Hypers'
One thing staff will need to be trained to recognise is if your child is experiencing a hypo or hyperglycaemic reaction. Certain foods, problems with the insulin pump, stress or great excitement, too little insulin or extra food can all contribute to hyperglycaemia. Too much insulin or not enough food, missing a meal and high levels of activity are all signs of hypoglycaemia in children. You will need to work with your child's nursery to help them understand the condition as a whole, and the risk factors associated with hypo and hypers.
Having a chart or care plan that details what happens when your child's blood sugar levels drop and what level they should ideally be could be very helpful to your child's nursery.
Most schools and nurseries will have a medical policy to deal with children who have a medical condition that affects their everyday lives. If they don't have one, helping them to develop one as parents of a child with a medical condition like diabetes can be very beneficial. What is important however is to recognise that each child will have individual needs and a policy that could be used with one child will not be suitable for another.
If you have a pre-school child who has Type 1 Diabetes you will understandably be concerned about passing care onto a school or nursery. If you do not feel that the support being offered is adequate, it may be worth taking advice in order to ensure that you have piece of mind when your child makes the big step into education.
To find out more about how Maxwell Gillott Solicitors can help you, visit http://www.maxwellgillott.com