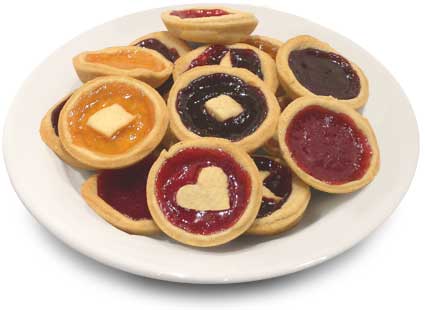 Yummy Jam Tarts
A great treat for the kids and so easy to make.  Follow our easy step guide to bake yummy jam tarts!
Utensils you will need:
12 Hole Baking Tray
Mixing Bowl
Rolling Pin
Circle Shape Cutters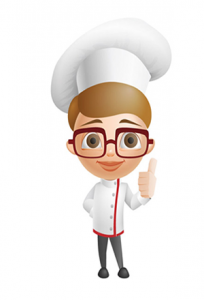 Ingredients you will need:

250g Plain White Flour

110g Butter (unsalted)


Salt

100g White Caster Sugar
Strawberry Jam
Step 1
Preheat the oven to 180°C (160°C, gas mark 4). Grease a 12 hole tart tin with butter.
Step 2
To make the pastry, put the flour and butter into a large bowl and with your hands, rub in the mixture using small amounts of water until you are able to form a ball shape.
Step 3
On a lightly floured surface, roll out the pastry to ½ cm thickness.
Step 4
Use a round cutter to cut discs of pastry, slightly larger than the hole in the tin, then press down into each hole.
Step 5
Spoon your strawberry jam into each pastry case.  With the left over pastry, cut small shapes and place on top of the jam.
Step 6
Bake in the oven for ten to fifteen minutes or until golden brown.
Step 7
Remove the tarts from the oven and cool on a wire rack.
All that's left to do now is to eat and enjoy!