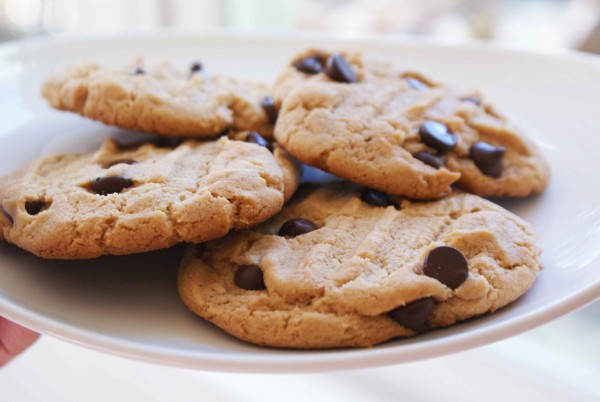 Chocolate Chip Cookies
A great treat for Fathers Day and so easy to make.  Follow our easy step guide to bake chocolate chip cookies!
Utensils you will need:

 Baking Tray
Mixing Bowl
Electric Whisk

Ingredients you will need:

175g Margarine

225g Caster Sugar

2 Eggs

350g Self Raising Flour
100g Chocolate Chips
2-3 drops vanilla essence
1 Pinch of Salt
Step 1
Grease two baking trays.
Step 2
Cream the butter with the sugar and vanilla essence.
Step 3
Beat in the egg.
Step 4
Fold in the flour and salt with the chocolate chips.
Step 5
Drop spoonfuls of mixture onto the baking trays and bake the cookies at 175°C, Gas Mark 4 for 12-15 minutes.
Step 6
Stand for 1 minute then place cookies on a wire rack to cool.
A Great Treat For Fathers Day!