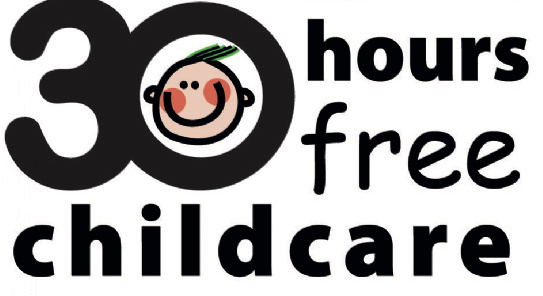 Your Guide to the 30 Hours Free Child Care Scheme
What is 30 hours free childcare?
What is 30 hours free childcare? Many working parents of 3 and 4 year old's will be eligible to apply for the 30 hours free childcare scheme due to launch in September 2017.  The government has already run successful pilot schemes in nurseries across 12 different regions in England.
The scheme has been implemented to support working parents across England with the cost of childcare, allowing parents to focus on their work.  This is an additional 570 hours of free childcare per year, to the current 15 hours scheme available to all parents, thus totalling 1140 hours.  However, the 30 hours are available for 38 weeks of the year NOT  52 weeks as you would assume – the equivalent of school term dates.
 Chief Secretary to the Treasury, David Gauke, has said: "This government is on the side of working families and our childcare support will cut thousands of pounds off bills for millions of households, as well as supporting parents to return to or remain in work."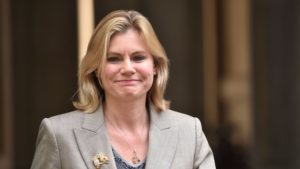 Education Secretary Justine Greening added: "Many parents are struggling to balance the cost of childcare against the benefits of being in work and this government wants to help.
 From today, parents can use the Childcare Choices website to find out what support is available for their family. Whether that's our 30 hour free childcare offer, Tax-Free Childcare or Universal Credit."
The scheme will be available at participating childcare providers such as:
Nurseries and nursery classes
Playgroups and pre-school
Childminders
Children's centres
Who is eligible?
Whilst everyone is eligible to the 15 hours scheme, the criteria to qualify for the 30 hours scheme is as follows:
You live in England and are a British or EEA national
Your child will be aged 3 or 4 when the scheme starts in your area
One or both parents are on maternity, paternity, shared parental or adoption leave or statutory sick leave.
Both parents are working – or the sole parent is working in a lone parent family
Where one parent meets the income criteria and the other is unable to work due to disability, caring responsibilities or have been assessed as having limited capability to work.
The Parent (and their partner where applicable) should be seeking free childcare to enable them to work
Parents must be in pad employment, self-employed or on a zero hours contract
Parents in a 'start-up period' (newly self-employed) they do not need to demonstrate that they meet the income criteria for first 12 months.
Each parent(s) earns or expects to earn the equivalent to 16 hours at national minimum or living wage over the next three months.
21-24 Year old : earn £ 112.80 per week (£5800 per year)
25+ Year Old : earn £120 per week (£6000 per year)
Apprentices (in first year): £56 a week
If one or both parents are a non-EEA national with access to public funds.
Who is not eligible?
Either parent earning over £100,000
If one or both parents are a non-EEA national and do not have access to public funds
How can I apply?
The government has launched a childcare choices website making it easier for parents to view the options and support available to them.  If you're not sure whether the scheme is the right one for you the childcare calculator offers alternative schemes so you can compare your options.
To apply for the scheme parents must log on to the gov.uk website you'll be required to fill in details on the form such as income level and whether or not you are living with a partner.
The information provided is reviewed by HMRC. Should you be successful you will be supplied with an 11 digit code which will allow parents to pre-arrange their childcare place head of September 2017.
If you require any assistance when making the application, the following numbers are available for assistance.
Customer Interaction Centre:
Helpline 0300 123 4097
Welsh language helpline 0300 123 8124
Minicom (audio impaired) 0300 123 9232 
Editor: Hajra Ravat