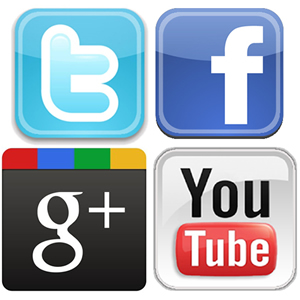 Social Media For Nurseries – The 'New' Word Of Mouth
Social media is huge, most people use it throughout their day to day lives, but many nurseries don't use it to get parents engaged…… WHY?
People are normally intimidated by new things, and this certainly seems to be the case with many nurseries.
Social media is not difficult; it is all about the conversation
Some nurseries just don't think that social media is important and some even believe that social media will actually harm their reputation, but the internet is becoming more and more important for marketing your nursery and social media is the new "word of mouth". Sure, negative posts and comments can be damaging, if dealt with badly.
One common misconception is that not "being on Twitter or Facebook" will prevent them, unfortunately it will not,  it will only stop you from responding in a professional and positive manner.
So you have nothing to lose and everything to gain
Imagine having a list of parents and local businesses who were interested in childcare, what would you do with it ? Well that exactly what social media is, its like minded people, with the same interests, ready to engage, all you  have to do is embrace it.
Social Media can be used in many ways, these are just a few :
Talk to your current parents
Attract and engage with prospective parents
Talk about "sell" your nursery and its achievements
Publish news and events
Look4Nurseries.co.uk invests heavily in social media, and it is integrated with the Personalised Page it's self, allowing parents to share it with their friends. Our new review feature also allows nurseries to publish their reviews directly to their followers, which will reinforce the good work that you are doing.
There is no set format or way to use social media for your nursery, but be positive make that initial step and you will see that it can be a great tool for promoting your nursery.
Look4Nurseries.co.uk engages with parents, shares content and connects with our clients and partners all via social media, and should you need any help, tips or advice don't hesitate to contact us.
Have a look at our profiles connect with us and we will gladly promote you page to our followers.
We found this really useful guide to starting out with social media from www.thewholebraingroup.com, take a look.