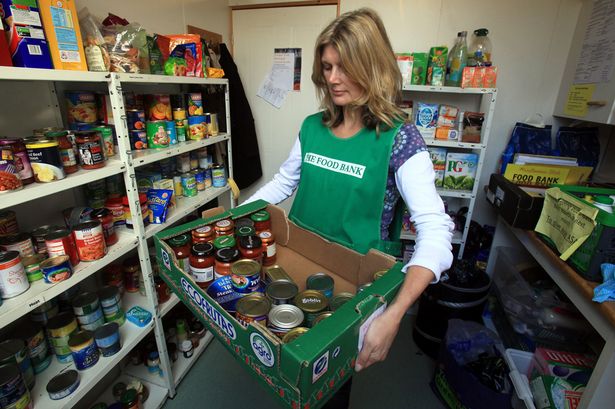 Food Banks are the Main Source of Support for Struggling Parents during Holidays
New research carried out by the Trussel Trust has found that half of children receiving food banks are aged 5-11 and rely on this to get by, revealing how close to crisis families actually are.
Operating over 420 food banks nationally, the trust has revealed that 67, 500 emergency food supplies were given to children during July and August 2016 of which half went to 5-11 year olds, a quarter to under 4 year olds and a fifth to 12 to 16 year olds.  A significant increase of 4000 compared to the previous year.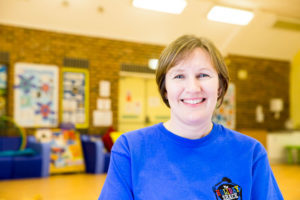 Julie Coates, the Manager of Hailsham Food Bank in East Sussex has described how the distribution of food parcels always increases during the summer holidays.
"Most of the children referred to us would have a free school meal during term time, and without it families really struggle. Some have a parent who is working, but can't afford to pay for childcare and food.
Even where children from struggling families are eating – often because their parents are going without – the nutritional quality of the food can be poor. There are people here who really have nowhere else to turn."
Samantha Stapley, operations manager for Trussell Trust has added that we can all do our bit to support others in our communities.
"This highlights just how close to crisis many families are living. We can all make a difference – checking which food your local foodbank is running low on and donating to make sure emergency food is available when people are referred to help is a simple and effective way to get involved.
"As a nation, we also must address the reasons why families with children are referred to foodbanks in the first place."
Julie Coates added that the struggling to get by during the holidays can be incredibly isolating for families and have a knock on effect on the children as they cannot afford holidays, days out or activities, so the children end up staying indoors.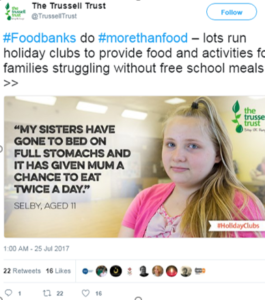 Hailsham Food Bank supported by the Trussel Trust have a holiday club that provides activities for children such as arts and crafts, dance, football and circus workshops and gives parents a chance to meet other families, in addition to a nutritious hot meal.
The Trussell Trust Charity will also be providing holiday clubs during the holiday period and will have specially trained volunteers on hand to support struggling parents.
With the government deciding to maintain the free school meals scheme during term time, the next step is helping families during the holiday period.  With voluntary food banks helping as much as they can, it is clear a long-term solution is needed to stop primary school children facing hunger.
"We are keen to share our insights with the new Government alongside other charities to inform a long-term coordinated solution to stop families falling into crisis."– Samantha Stapley, Trussel Trust Operations Manager
A government spokesman has said they are supporting working families meet the everyday cost of living and keeping more of what they earn through budgeting advice and benefit advances.
"We've doubled free childcare to help parents into work, and continue to spend over £90 billion a year on support for those who need it, including those who are bringing up a family or on a low-income."
Editor: Hajra Ravat
References:
https://www.shropshirestar.com/news/uk-news/2017/07/25/half-of-children-getting-foodbank-supplies-aged-five-11-says-trust/
https://www.theguardian.com/voluntary-sector-network/2017/jul/25/food-banks-are-the-only-place-some-children-eat-a-good-meal-in-the-holidays