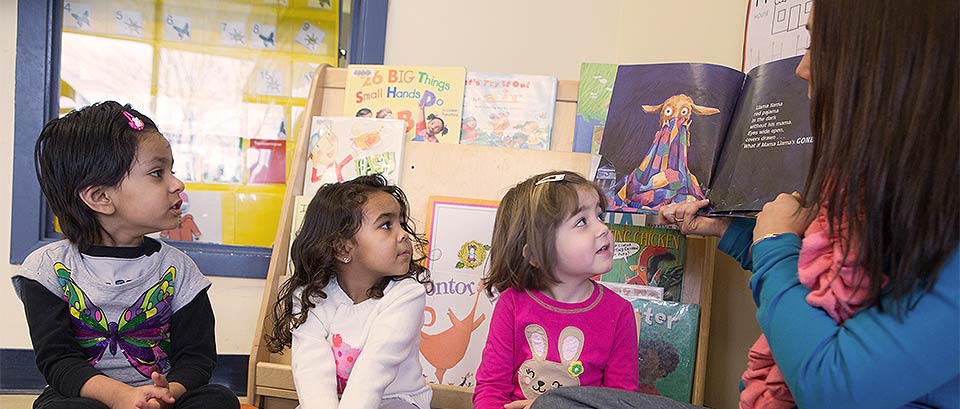 26 out of 70 Childcare Centres in Birmingham set for closure
With 26 out of 70 Childcare centres in Birmingham set for closure, Lakeside childcare centre based in Erdington, Birmingham, will be heading to 10 Downing Street ready with a petition signed by parents and staff to urge the government to allow the centre to stay open after the threat of closure.
The center is situated in one of the poorest areas in Birmingham and isn't the only centre within the area, that looks to close with another 25 centers looking to seal the same fate. It seems that the closure is another way that government are attempting to cut spending even further even with 1,241 Sure Start Children's Centres being closed since 2010.
Instead of the centres being in place government officials are proposing something that brings together health and education services for young children and pregnant woman across these areas, which looks to not completely end all support to these families that depend on the childcare centres as a supporting network.
Children's centre manager Julie Doyle spoke to Nurseryworld.co.uk and stated that:
"Lakeside is one of the biggest children's centres in one of the most deprived areas. The centre is on an estate with nothing; no shop, doctors, public transport or school. This is the only facility residents have got and that is why we are so passionate about fighting to keep it open"
Local MP Mr Dromey spoke out about the scandal in which could ruin hundreds of families lives if government goes along with shutting down these centres, in some of the constituencies that need them most.
The plan will also see a number of professionals lose jobs which are becoming more scares every year as more childcare centres seem to see the same treatment as the ones in Birmingham City.
Lakeside aren't the only centre being touted to close, another three in the Erdington area alone look to be losing the battle to stay open they are Barney's, Osborne, and Pype Hays, with these centres in particular awaiting foreclosure, it seems that at least one centre in the area will not be going down without a fight.
Ten Representatives of lakeside that make up a delegation of teachers, staff, parents, and priests from local churches will try to tempt ministers to reconsider the decision to close these important centres down.
Mr Dromey spoke to the Birmingham Mail about his views on the matter; he stated
"Children's Centres give kids the best possible start in life. They are a lifeline to struggling children and parents from poorer backgrounds. It is scandalous that Lakeside in Wyrley Birch in Kingstanding, one of the poorest wards in Britain should now be facing closure.
But the decision doesn't go down to the people who matter most, as long as the government looks after its own the poorest areas will continue to feel bereaved which in a last-ditch hope to save these centres, petitions and letters will be taken to number 10, to try to persuade officials to go back on the decision to shut down these integral parts of communities that depend on the local Childcare most.
This will leave the poorest areas venerable with many of the centres looking like they will close in the near future.
What the council and government are proposing to replace the centres do have a few extra benefits like all year round help and advice so that runs even through the school holidays, opening and closing hours would be far more flexible.
With main hub centres looking to stay open on evenings and on weekends to.
So whilst this could anger certain people and a lot of people could lose valuable work because of these changes, there are one or two upsides to the proposed new central hub center opposed to the cost of running 70 centres in the Birmingham area alone. But the cons in many people's eyes do outweigh the pros.
For any parents that are concerned about this issue in the Birmingham area, visit: Look4Nurseries – to search for childcare within your area .