Spring Budget 2017 – Chancellor Announces 2 Million Families Will Be Eligible For Tax Free Childcare
The Chancellor Phillip Hammond confirms 2 million households will be eligible for tax free childcare by the end of the year in his first Budget speech delivered today, saving parents up to £2,000 per child per year.
The plans were described by Mr Hammond as "support for ordinary working families and woman in the workplace".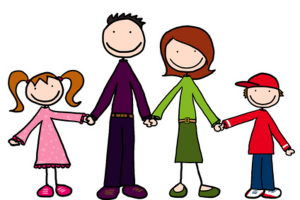 The new tax-free childcare will see eligible families get 20 per cent of annual childcare costs paid for by the Government and will be available to all parents by the end of the year.
The scheme will save £2,000 per child under 12 years old each year, or up to £4,000 in savings for the families of disabled children up to the age of 17.
To qualify, parents will have to work 16 or more hours a week, and each earn at least £115 a week. It will not apply to those who earn more than £100,000 each per year.  The scheme is not reliant on employers enrolling.
Small Business Rate Relief
Concerns surrounding the effects of rising business rates from April were addressed, as those businesses that will be taken out of small business rate relief for the first time will benefit from an extra cap, which means that they will not see an increase to their rates of more than £50 a month.
In addition, local authorities will be allocated £300m as a discretionary fund for 'hard cases in their area'.
National Insurance Contributions
The Chancellor said that the differences in National insurance contributions of the self employed and employed were no longer justified because the new state pension had removed the disparity between them and they used public services in the same way.
National Insurance Contributions (NICs) In a nutshell:
Self employed workers will see changes to their NICs to bring them in line with NICs paid by employees.
From April 2018  class 2 and Class 4  NICs will be abolished and will rise from 2 per cent to 10 per cent, with a further 1 per cent rise in 2019.
Self employed workers earning less than £16,250 a year will still see a reduction in their NICs bill.
Mr Hammond also confirmed that the National Living Wage will rise to £7.50 in April.
The soft drinks levy will rise from 18p to 24p per litre.  The Department for Education will benefit from the tax raised with £1 billion going to school sports and healthy living programmes.
Earlier this week, the Prime Minister announced, there will be a further 110 free schools in addition to the 500 already announced, including specialist maths schools.  An extra £260m will be invested in school buildings and free school transport will also be extended to children on free school meals attending selective schools.