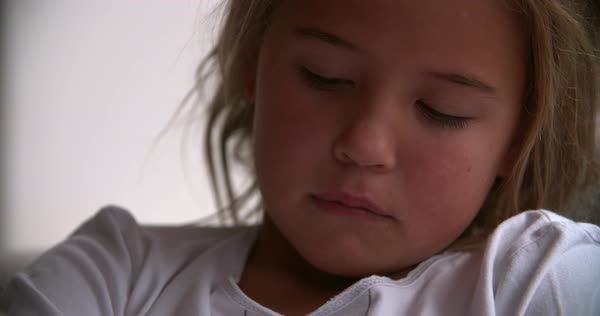 Grenfell Towers Traumatised Children
Nursery workers based near Grenfell Tower have described how children have started play acting the fire after being traumatised by the disaster that took place on June 14.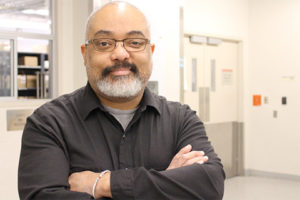 The scale of psychological trauma of children who were directly and indirectly affected by the tragedy of Grenfell Tower has been described by the local Children and Adolescent Mental Health Service (CAMHS) manager David Bailey as "in the thousands."
The community as a whole has been effected by the tragedy even those who have not been directly involved by the fire but have seen images of it, seen the building burning from their homes, have lost friends, family, classmates and teachers.
"I think that's a huge issue for our community to be working on for years to come," Mr Bailey added.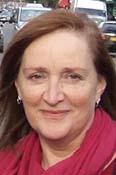 Labour MP Emma Dent Coad has raised concerns to parliament about families not getting access to services they require.  "PTSD can hit a person at any time. Someone may be fine now but when they take their kids back to school in September, it could hit them then. It could hit their kids then. There is no plan for how we can help these people."
Sue Duggens and Luke Rosher from a local nursery on Portobello road told LBC news that a little girl who attended the nursery died along with her parents in the disaster, yet three and four years olds who attend the nursery have not received any mental health support.
Ms Duggens has described how the tragedy has significantly changed the way the children play with many dressing up as firemen and paramedics, playing dead and pretending to pull each other out of the fire.
"They've been using the language they've been hearing – they've been evacuated, everywhere's burning, they need to put the fire out. Lots of that is coming out in their play."
"These are 3-4-year-olds and they are acting fire. They are saying 'They're dead, we need to find them. We can't save them.  They have a tent and they claim it's a building and they play that they are stuck in the building. They act it all the way through." Mr Rosher added.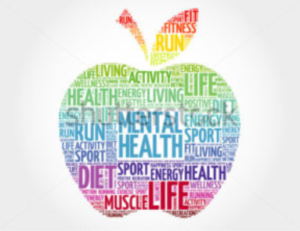 Whilst play-acting is an important and healthy way of dealing with emotions at such a young age, concerns have been raised of more access to mental health services to support children and families across the community.
Many children in the area have changed as a result of what happened, with the degree of change and trauma varying from each individual.  Behavioural changes can range from increased tantrums and becoming easily frustrated or angered to bed wetting, panic attacks, and nightmares, presenting NHS workers with an extremely challenging situation.
ITV spoke to Maryem Nasem, her son Ryan aged six, lost a friend and a teacher in the fire.  His drawings frequently feature buildings covered in smoke and flames.
Sid-Ali Atmani, a former resident of Grenfell Tower spoke to ITV correspondent Dan Rivers of how he and his daughter Hayem escaped the 15th floor of the burning building.  He spoke of how "she heard everything … shaking, she was terrified".  She has been affected after losing so many friends and neighbours in the blaze.  Mr Atmani added how family and neighbours have been changed by the fire and they were no longer "the same… everything is different, emotion, personality, everything is different".

Mental health experts have confirmed a rise in referrals to their CAMHS facility from 1 in the week of the fire to 10 in week 4.
The Central and North West London NHS Trust (CNWL) have held 641 sessions with people affected and held outreach programs with child mental health nurses visiting over 1000 families, speaking to children and concerned parents.
Mr Bailey praised the community's use of 'Mental Health First Aid' in response to the after effects.  He went on to say that giving people a bit of space, not probing them, reassuring them and giving them a 'good listening to' can be very therapeutic.  "For the children, what this means is lots of adjustments.  That is pretty much what the whole community needs to do – adjust."
Seeking Help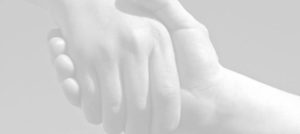 PTSD can develop weeks or even years after a traumatic experience.  In some cases symptoms can improve a few weeks after an event, however if the following symptoms persist, seek help from a GP.
Symptoms can include:
flashbacks
nightmares
repetitive and distressing images or sensations
physical sensations – such as pain, sweating, nausea or trembling
Alternatively, more information can be found on NHS Choices or Young Minds.
Editor: Hajra Ravat
References:
[1] http://www.lbc.co.uk/news/london/west/kensington-chelsea/grenfell-tower-fire/nursery-children-grenfell-play-acting-the-fire/
[2] http://www.itv.com/news/2017-07-19/grenfell-tower-psychological-trauma-of-children-extraordinary/
[3] http://www.huffingtonpost.co.uk/entry/grenfell-tower-failings-ptsd-residents-mental-health_uk_59663293e4b09b587d63e444
[4] http://www.nhs.uk/conditions/post-traumatic-stress-disorder/pages/introduction.aspx
[5] https://www.pressreader.com/uk/london-evening-standard-west-end-final-b/20170718/281625305355370